Tauch Terminal Resort Tulamben & Spa - Special Offers & News -
We want to get better again!
Therefore, we are updating our resort – but not closing it!
WE OFFER A SPECIAL DISCOUNT
50% OFF

 from 10.01. – 29.02.2024
on all accommodation & diving packages!
Discount applies to the current published price list for all resort guests. In detail we plan to do following update works:
January 10th – February 10th 2024: the left building (seen from the sea side) plus a bungalow will be closed and provided with a privacy screen.
In the other building there are 7 double rooms, 2 twin rooms and a family suite available.
February 11th – February 29th, 2024: we will switch sides and then have 7 double rooms, 2 twin rooms, 1 triple studio and a family suite available.
There will be noises, a lot of preparation can be done outside, but there will still be drilling, tapping and sawing.
Renovation work is carried out daily between 9 a.m. and 5 p.m. at above mentioned dates.
The diving operations, the restaurant and the spa will not be effected by the update work and will continue uninterrupted.
If you have any questions, please contact us!
December 2023 Promo
Special offer
01.12.-06.12.
09.12.-15.12.
25% on all room rates
Like every year since 15 years we're again present at the Boot Exhibition in Düsseldorf, Germany and like every year we have again some outstanding offers and promo packages on offer.
We're glad to welcome you in January 2024 in Düsseldorf
——————————————————————————
Wie jedes Jahr seit 15 Jahren, sind wir auch 2024 wieder auf der Boot Messe in Düsseldorf. Und wie jedes Jahr bieten wir auch diesmal wieder tolle Spezial Pakete und Promotions an.
Wir freuen uns auf Ihren Besuch…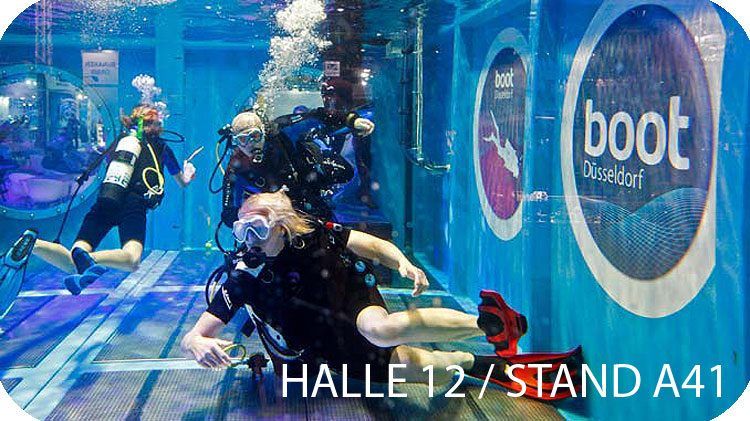 On the 3rd and 4th February 2024 Tauch Terminal Tulamben is also present at the DUIKVAKER EXPO in Houten/Netherland.
We are looking foward to your visit.
Please check or download our Special Offers
for the Duikvaker EXPO or scan OR-code
During Duikvaker, there are numerous presentations and workshops to attend. These are given by professionals from the diving industry, such as experienced divers, underwater photographers, marine biologists and travel organizations.